Ms. Xiaohan XIE obtained a BE degree in Applied Chemistry from China University of Geosciences, Wuhan, China in 2009 and a ME degree in the same major from Dalian University of Technology, Dalian, China in 2012. After graduation, she joined Peksung Intellectual Property Ltd. She passed the patent attorney qualifying exam in 2013. Her technical fields cover applied chemistry, organic chemistry and polymer material. Her working languages are Chinese (native) and English.
Scan the QR code to read on your phone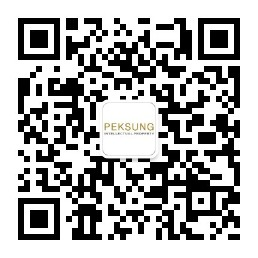 - Peksung Intellectual Property Ltd. -
Copyright © 2019 Peksung Intellectual Property Ltd
Beijing Municipal Public Security Bureau Haidian Branch Record No.: 1101084961
Disclaimer – The information contained in this website is for your reference only. It should not be considered as rendering any legal advice or legal opinion, nor should it be used for said purposes.