Dear Sir/Madam
The partners at Peksung Intellectual Property Ltd. are pleased to announce that we have moved to a new office since November 30, 2019. Our new office has the following address: 16th Floor, Tower B, Techart Plaza, 30 Xueyuan Road, Haidian District, Beijing, P. R. China, 100083. Our telephone number, fax number, email address and website remained unchanged as follows:
Telephone number:+86 10 8231 1199
Fax number:+86 10 8231 1780
email:mail@peksung.com
website:www.peksung.com
Thank you for your attention.
Peksung Intellectual Property Ltd.
Peksung Intellectual Property Ltd. ("Peksung"), is an intellectual property law firm approved by the State Intellectual Property Office of China (SIPO) and previous Chinese Trademark Office (CTMO) of State Administration for Industry and Commerce to provide comprehensive legal services in all aspects related to patents, trademarks, copyrights, trade secrets, licensing, technology transfer for domestic and overseas clients.
Analysis on the Patent Invalidation Case "Multi-Rotor Wing Unmanned Aerial Vehicle"
Details


Main Points of the 4th Amendment of Chinese Patent Law
Details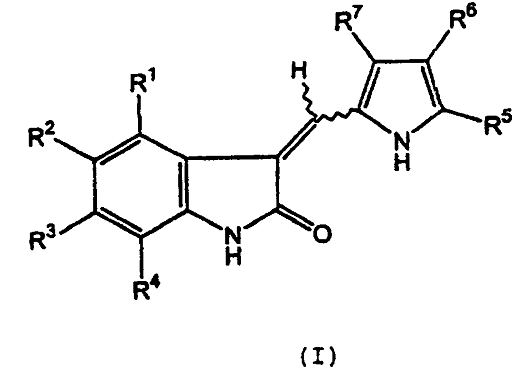 A Look into the Sunitinib Case Concerning Amendment to Markush Claim, Judgement of Novelty and Allocation of Burden of Proof
Patent concerned in this case is a patent for invention named "Pyrrole Substituted 2-Indolinone Protein Kinase Inhibitors" (patent number: ZL01807269.0). The patent, which is a core patent of Sunitinib compound, was granted on August 1, 2007 and will expire in February 2021. Sunitinib (trade name: "Sutent") is a small-molecule, multiple target receptor inhibitor of tyrosine kinases (RTK). It plays multiple roles in the inhibition of tumor angiogenesis and the prevention of generation and metastases of tumor cells. It was approved and launched on US and European market in 2006 and came into Chinese market in 2008. Although Sunitinib's sales revenue worldwide witnessed a downward trend year by year, it achieved $1.049 billion sales revenue globally in 2018.   In May 2019, invalidation petitioner CSPC OuYi Pharmaceutical Co., Ltd. filed a request for invalidation. OuYi Pharmaceutical Co., Ltd. developed Sunitinib malate capsules and received drug registration documents issued by National Medical Products Administration on January 2, 2020. The capsules became the first generic drug of this category that had been approved in domestic market.   As the outcome of the invalidation proceedings, the patent was upheld by the Chinese Patent Office on the finding that all claims are novel and inventive. Extracts from the invalidation decision (herein referred to as Invalidation Decision) are quoted in this article.   II. Brief of the Case   Patent concerned relates to pyrrole substituted 2-indolinone compounds of formula (I). They exhibit protein kinase (PK, such as PDGF and VEGF) modulating ability and could be used to treat conditions relating to abnormal PK activity, for instance, neuroglioma. The patent concerned specifically elaborates the cell activity of the compounds on PDGF and VEGF as well as the in vivo activity tests relating to the two kinases.   The petitioner filed for invalidation based on the following reasons:   Claim 1 does not possess novelty over evidence 3 or evidence 6 (priority document of evidence 3) for the evidence discloses compound "dimethyl sunitinib". Further, claim 1 does not possess inventiveness over compound 13 of evidence 6.   III. Amendments to Markush Claims   Compound of formula (I) in claim 1 is drafted in a Markush format:   "1. Compound of formula (I) or pharmaceutically acceptable salt thereof :                     Wherein: R1 is selected from the group consisting of hydrogen, alkyl and –C(O)NR8R9; …… R12 is –NR13R14, hydroxy, -C(O)R15, aryl and heteroaryl; …… n is 1, 2, 3, or 4……."   In reply to the observations of the petitioner, the patentee restricted the radical R12 in claim 1 to "-NR13R14". The amendments involved deletion of "carboxyl, -C(O)R15, aryl and heteroxyl" from the original definition. After judgment, the panel deemed that the amendments did not belong to deletion of parallel technical solutions and were not acceptable based on the Chinese Guidelines for Examination. Thus, the amendments were not accepted.   In fact, as Markush claim has high generality, interpretation on its scope and acceptability of amendments are always subjected to strict criteria. The criteria is mainly stemmed from the precedent case "Sankyo Pharmaceuticals Co., Ltd v. Beijing Wansheng Pharmaceuticals Co., Ltd." (concerning Patent No. 97126347.7) heard by the Supreme People's Court. In accordance with this case, claims of compounds drafted in Markush format are a generalized technical solution rather than parallel technical solutions, nor are collections of a number of compounds. The principle for making amendments to Markush claims should be: a class of compounds or a single compound possessing new property(ies) and function(s) must not be generated due to the amendments. Moreover, any option of any variable in Markush claims is not allowed to be discretionarily deleted. As Markush claim per se is considered as not being a group of "parallel technical solutions", small wonder that the deletion of "options" thereof is not deemed as "a deletion of parallel technical solutions" prescribed in the Chinese Guidelines for Examination.   The reason why strict criteria as such is adopted in judicial practice is that there are uncertainties over whether new protection scope will emerge provided that patentees are allowed to delete any option of any variable. For example, if a specific compound that is never disclosed in the patent could be obtained via deletion, the public may not maintain stable expectations and this will undermine the stability of the patent validity system. In this regard, the author believes that patentees would do their best to retain those critical elements, as both patentees and invalidation petitioners know that the critical elements of the core solutions covered in a Markush claim usually represent the drugs that are being launched and the two parties often center their disputes on these critical elements
Details



Address: 16th Floor, Tower B, Techart Plaza, 30 Xueyuan Road, Haidian District, Beijing, P.R. China
Zip code: 100083
Tel: 86-10-8231-1199
E-mail: mail@peksung.com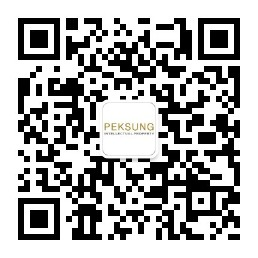 - Peksung Intellectual Property Ltd -
Copyright © 2019 Peksung Intellectual Property Ltd
Record No. of Haidian Branch of Beijing Public Security Bureau: 1101084961
Disclaimer – The information contained in this website is for your reference only. It should not be considered as rendering any legal advice or legal opinion, nor should it be used for said purposes.